The 2019 – 2020 Ribber Rock Out starts in October!
In response to many requests for more hands-on opportunities to become better skilled in using the ribbing attachment to our machines, the first annual Knit Along (KAL) will require you to use your ribber.  Participation is strictly voluntary, but it should be great fun!
We have selected two basic patterns:  one for a standard machine and one for the bulky.  One pattern is for a cardigan and the other is a pullover.  Each pattern is so basic that you can easily turn the pullover into a cardigan, or the cardigan into a pullover.  The instructions are for a 1 x 1 rib, but you can use a 2 x 2, 2 x 1 rib, or have a different ribbing pattern for cuffs … it's all up to you.  The garment can be doll-sized, kid-sized, adult-sized or pet-sized; that decision is also up to you.  The only requirement is that the body – the front (or fronts) and back – be ribbed.  Have fun with this.
What does ribbing look like?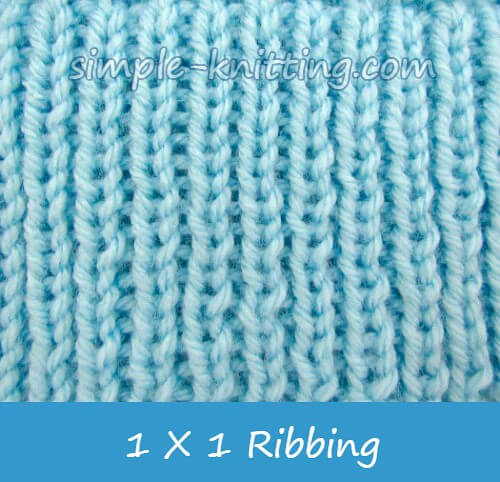 So, what about that ribber? 
This section is a good discussion about the ribber attachment that is taken from a favorite website:  https://www.woolfestival.com/articles/knittingmachines4.htm
Ribber
The ribber is perhaps the most versatile accessory you can purchase for the knitting machine, and also the most expensive. The ribber is a separate needle bed that attaches to the knitting machine so that the two beds are closely positioned, perpendicular to each other. It has its own separate carriage that attaches to the knit carriage so that both beds knit simultaneously. Stitches on the main bed are knit and stitches on the ribber bed are purl. A plain knitting machine is often referred to as "single bed", but with a ribber attached it's referred to as "double bed." The ribber can be easily lowered out of the way any time the knitter wants to use only the single bed.
The ribber can greatly expand the types of knitting you can do on the machine. Obviously, it's used to make many different ribbings, everything from 1 x 1 to 5 x 5 or more. By changing the settings, you can knit English rib or fisherman's rib, which are thicker, more textured fabrics. By changing the position of the ribber at regular intervals with the racking lever, you can create zigzag ribs. You can use it to knit multi-color rib fabric (jacquard), which looks like Fair Isle but without the floats. You can also knit a circular tube or a U-shaped piece of fabric twice as wide as the needle bed, although these can only be done in plain stockinette.
Still, the ribber is not capable of producing fabrics where the position of the purl stitch changes from row to row. This is because the knitter would have to hand transfer stitches from one bed to the other on every row, according to the pattern design, and this is too time-consuming to be practical.
The ribber will also come with several specialized tools, such as cast-on plates, large and small weights, wire-loop and claw type weight hangers, two-eyed transfer needles, needle pushers, work hooks, end stitch presser plates, and fine knitting bar.
Do you need some resources to get started?  Check out these videos
General explanations of the ribber and its use:
https://susanguagliumi.com/tag/ribber/
https://picturehealer.com/blog/how-to-machine-knit-a-1-x-1-ribbing-on-brother-260-with-a-ribber
Great introductory videos of the use of the ribber: 
From Roberta Rose Kelley – https://www.youtube.com/watch?v=ixlX1rkQf8k
From Diana Sullivan – https://www.youtube.com/watch?v=VQZ_V5a7JLA
Seminal  Reference Books on the use of the ribber: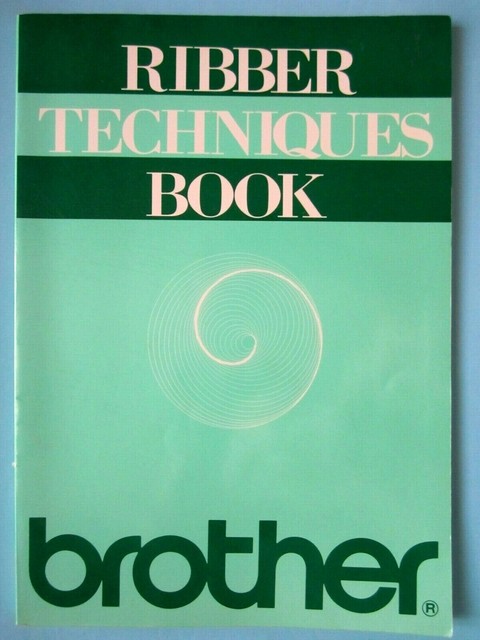 The book is often available on Ebay, Amazon and elsewhere –
https://www.ebay.com/itm/Vintage-1985-Ribber-Techniques-Book-for-Brother-Punch-Card-Knitting-Machines/254371433594?hash=item3b39b80c7a:g:irMAAOSwmTddarph
https://www.amazon.com/Ribber-Techniques-Book-Brother-Industries/dp/B000Z5WUW6
 The book is often available on Ebay, Amazon and elsewhere –
https://www.ebay.com/itm/Knitting-Machine-Workbook-No-2-Basic-Ribber-Techniques-by-Tami-Nobuyuki/254372329346?hash=item3b39c5b782:g:JcEAAOSwUqVdjnUi
https://www.amazon.com/KNITTING-MACHINE-WORKBOOK-Ribber-Techniques/dp/B007P27E0U
 Your instructions and schedule.
By November 9, 2019  (Note:  The November meeting is canceled because of the special seminar with Diana Sullivan, but there will be "experts" available to answer questions during the month of November.  So don't worry!)
Decide which machine you plan to use (standard or bulky), then obtain the pattern.
Choose your yarn or yarns – you can use multiple yarns and different colors for different sections, if you like.
Set up the ribbing attachment to your machine.
Try multiple cast-on variations.  After you're comfortable with whichever cast-on method that you want to use, start swatching.
Swatching – You should do multiple swatches, particularly if you plan to make changes to the basic pattern.  Remember that while you can make the sleeves using a Fisherman's Rib, you can also experiment with some of your punch card patterns, or use a tuck or lace stitch for the sleeves.  This is about skills development, so stretch your imagination and your comfort zones.  The only requirement is that the body of the garment (front and back) must be ribbed.
By February 2020 – You should complete the body of the garment, the front (or fronts) and back.  You may have the sleeves done, but it won't be required.
By April 2020 – Knit up those sleeves.
By June 2020 – Finishing and Show and Tell.
Check in times with our coaches
There will be multiple opportunities to check in with some of our Guild members who are experts in using the ribber.  They will be available for a two-hour window on a particular date and you can give them a call to help with walking through a problem.  Those dates and times will be announced in the monthly newsletter.
Easy Rib Cardigan (For the standard gauge machine)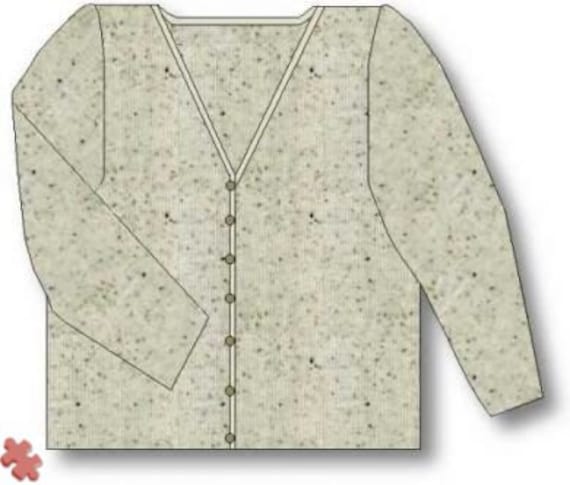 Costs about $3.50 (£2.93)  – please support our machine knitting pattern designers!!
 English Rib Raglan Sweater (For the bulky gauge machine)
 This is pattern #10 in The Chunky Book by Knitmaster.  This book is now in the public domain, and is available in its entirety here:  (https://static.knittingparadise.com/upload/2013/12/14/1387044174833-km_brother_chunky_book.pdf
If these patterns don't work for you, choose whatever pattern that makes your heart sing, then pull out that ribber!!